Service Trade Fleet Management
---
Think Global Solutions helps businesses by providing smart solutions that will help your business reduce labour, operating costs, manage vehicle maintenance, improve fleet and driver safety, and help protect your bottom line. Our customized solutions are carefully developed to meet your specific needs and ensure maximum productivity.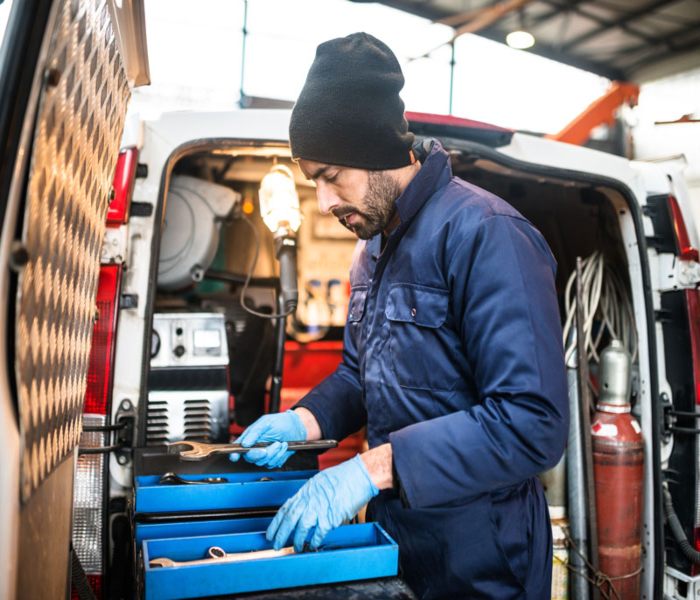 Our services are designed to meet the needs of various trade service businesses. We help companies maximize their uptime and minimize downtime, which leads to increasing their net income. We help businesses modify their fleet vehicles to make everything more functional for their specific industry.
Source & Protect Your Fleet
We are seeing vehicles working longer and harder than they used to. Work with us to source vehicles nationally, then at the same time, we will manage your current fleet to make sure it is productive as possible.
Increase Uptime
Eliminate your employees' time spent booking and scheduling vehicle servicing. Avoid downtime by utilizing us to help with rentals, scheduling, coordination, and upkeep.
Scale Efficiently
Increase the number of vehicles in your fleet without having to increase your internal resources.
Cost Savings
On average our clients see over 43% in cost savings after working with Think Global Solutions. Increase your insights into the productivity of your vehicles and equipment.
If you are looking for fleet solutions, you have come to the right place. Reach out to us today to access our services.