---
Our ThinkCold division offers the most innovative and unique solution for cold storage in the market today. Our solution, the VebaBox, is modular, therefore it is reusable, transferrable, and decreases your fleet upfitting costs. Opting for a VebaBox solution allows you to maximize your return on your fleet as you sell and replace your vehicles.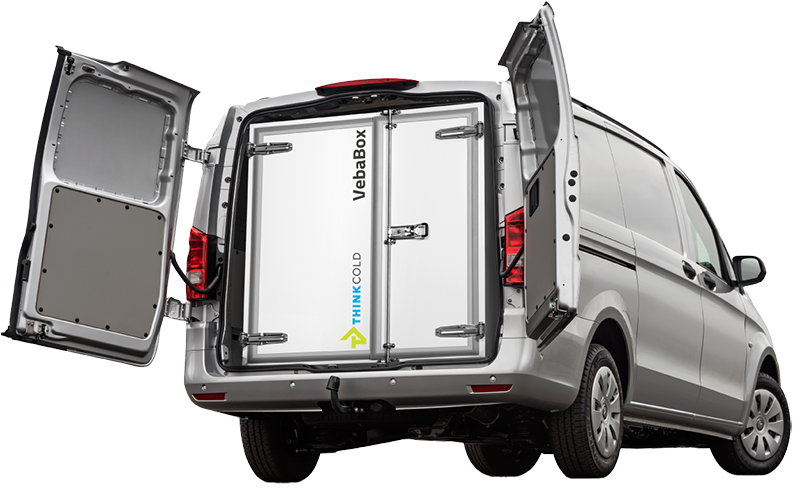 The addition of the VebaBox to your fleet vehicles changes the way you do business. This transforms your vehicle into a refrigerated unit without making permanent changes so that it can be sold if the time comes. This benefits health, pharmaceutical, and food industry partners.
Modular
The VebaBox can be customized to fit virtually any fleet vehicle.
Low Fuel Consumption
The VebaBox runs on your vehicle battery so you can manage your fuel consumption more efficiently.
Temperature Control
No matter what you are transporting, VebaBox can help, manage the temperature to  ensure quality of your products.
Cost Effective
Transfer your VebaBox from vehicle to vehicle to decrease upfitting costs.
If you are looking for fleet solutions, you have come to the right place. Reach out to us today to access our services.