Discover the Latest Cold Storage Solutions
Whether you're in the food business or pharmaceutical industry, you're likely to need cold storage occasionally. As demand for products and competition continues to rise, business owners can't afford to have a truckload of wares spoil in transit. Luckily, Think Global Solutions has the services you need to protect your items. Our team introduces clients to cold storage solutions that change the game. We can help you equip your entire fleet with the innovative VebaBox, which will work overtime to keep your temperature-sensitive products in top shape. Learn more about how our cold storage solutions can boost your business.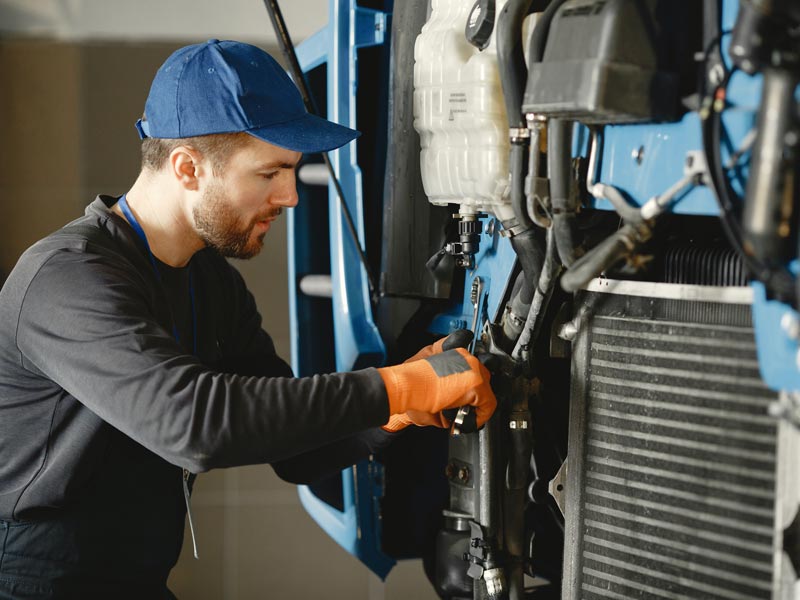 As the exclusive supplier of VebaBox in Canada, we're proud to have helped so many
cold chain
businesses get the most out of their fleet vehicles. While you may be familiar with other methods of mobile cold storage, VebaBox is a cut above the rest. Here's what you should know about this innovative solution: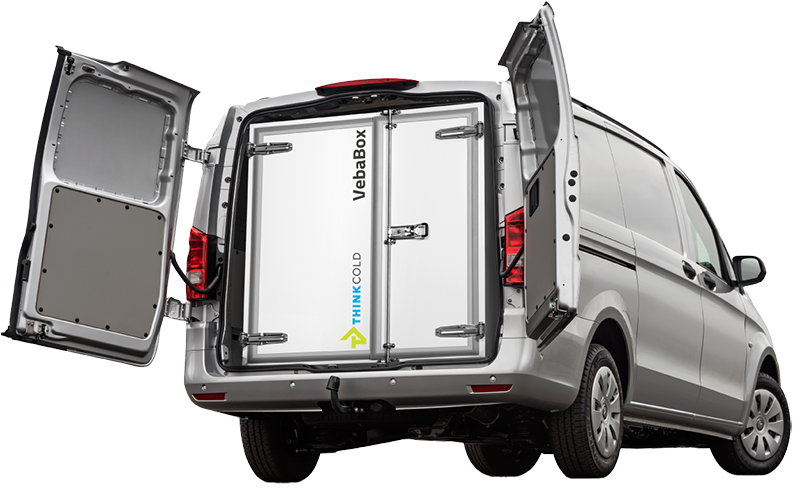 How We Approach
Cold Box Storage
---
At Think Global Solutions, we like to think outside the box when it comes to cold storage. We know that every business has slightly different needs, and we strive to cater to them with a customized approach. While some fleet management companies will present you with a packaged solution, you can count on us for personalized services that prioritize the following:
Modularity: Our cold storage solutions can be reused and transferred to different vehicles. That means no upfitting costs!
Low Fuel Consumption: Are you concerned about the price of fuel? The VebaBox does not require a running engine to stay powered.
Increased Uptime: The VebaBox has an exchangeable cooling unit that encourages your drivers to stay on the road and avoid downtime.
Maximum Returns: Installing a VebaBox requires no major alterations to your fleet vehicles. Should you plan to sell your vehicle in a few years, you'll still be able to maximize its return value.
Versatility: Our cold storage solutions present a range of temperatures, making them easy to use for all applications.
Flexibility: Do you need to combine cooled and uncooled distribution into one fleet vehicle? The VebaBox has the flexibility to accommodate you.
Ask About Our
Top-of-the-Line

Products
---
ThinkCold, and by extension Think Global Solutions, is proud to introduce an outstanding line of cold storage solutions. We offer several VebaBox models, all with their own temperature range and size. Let us know your needs and specifications, and we'd be glad to match you with the ideal cold storage solution.
Changing the
Cold

Storage Game
---
Cold storage is incredibly important in today's business world. Fortunately, Canadian businesses can count on Think Global Solutions and the VebaBox for top-notch solutions. Our innovative and cost-effective approach to cold storage brings you exceptional results without eating up your profits. Get in touch with us today to get more details on installing the VebaBox.
If you are looking for fleet solutions, you have come to the right place. Reach out to us today to access our services.